Inglewood CA First-Time Home Buyer 2023
Inglewood CA First-Time Home Buyer Program 2023

******
CITY OF INGLEWOOD BUYER PROGRAM - FUNDS NO LONGER AVAILABLE - PLEASE CHECK BACK AS THEY DILIGENTLY WORK TOWARDS BRING FIRST TIME PROGRAMS BACK!
******]
Stay tuned for announcements regarding new funds!
____

STEP #1 - Call experienced Realtor Andi Grant 310-508-4354.
INGLEWOOD FIRST TIME HOME BUYER 2019 LOTTERY is being administered by the Inglewood Housing Authority (referred hereafter as "IHA")  SEE DETAILS BELOW!
********
********
APRIL 23, 2019
- APPLICATIONS AVAILABLE ONLINE
___
JULY 1, 2019
- COMPLETED APPLICATIONS
*MUST SUBMIT APPROVED 8-HR HOME-BUYER CLASS CERTIFICATION COMPLETION
by 5pm PST 
Inglewood Housing Authority
One West Manchester Blvd 7th Floor, Suite 750
Inglewood, CA 90301
___
JULY 30, 2019
- LOTTERY DRAWING 
2pm PST
Inglewood City Hall
One West Manchester Blvd 7th Floor, Suite 750
Inglewood, CA 90301
Held during the city council meeting at 2pm
One West Manchester Blvd 9th Floor
Inglewood, CA 90301
*ALWAYS CONSULT LICENSED MORTGAGE LENDING PROFESSIONALS FOR CURRENT RATES AND INGLEWOOD FIRST-TIME HOME BUYER PROGRAM GUIDELINE CHANGES. Call or write to speak to one of our preferred first-time home buyer lenders at 310-508-4354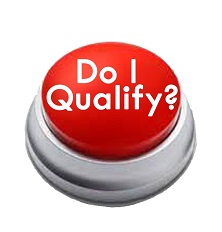 TO PARTICIPATE IN LOTTERY
Applicant must be a first-time home buyer which is any individual person, non-married or married couple, who have not been on title of real property (owned a home) during the 3 year period before the purchase using this program.

Applicants must separately be pre-approved for MINIMUM of $250,000 loan from a lender of their choice.  YOU CANNOT ENTER LOTTERY WITHOUT BEING APPROVED FOR THE MINIMUM.  All lenders are not created equal.  We have experienced lenders we can recommend if you do not already have a rock star lender in mind.  

Applicant must contribute 3% of their pre-approved financed loan with bank towards the purchase of the home.  This doesn't include the city's IHA loan amount. 
This 3% must be in your name and ALREADY be showing in your account for full 90 days PRIOR to submitting application (this could be in savings, checking, 401K).  The deadline for application is July 1, 2019.
PRIORITY WILL BE GIVEN TO THOSE THAT HAVE LIVED IN THE CITY CONTINUOUSLY FOR 3 OF THE PAST 5 YEARS.
Maximum loan amount the city's IHA is awarding is $350,000.

 PRO - No monthly payments due on the city loan

 PRO - 0 % interest loan. 

Maximum purchase price including all closing costs cannot exceed over $600,000.
Home must appraise at final accepted offer price value.
VERIFICATION OF INCOME:

Various sources of income will be verified i.e. employment documentation, paycheck statements, 3rd party income verification, and federal/state income tax returns.  ALL parties going on title must have verifiable income. 
ELIGIBLE PROPERTIES:
Single family homes
Townhouses and condos

NOT ELIGIBLE

are Mobile/Manufactured homes.
You will have approximately 6 months to obtain and close on property [It's important that you work with an experienced Realtor (call 310-508-4354) who knows the Inglewood home inventory and knows how to structure an offer to make it desirable to a seller, while at the same time negotiating the best terms for you.
The house you make an offer on cannot be tenant occupied.  There must not be someone displaced to accommodate the purchase.
Property can be either vacant, occupied by seller, or occupied by you the buyer currently living there.
ANY repairs must be paid for by seller or you the buyer.  If being paid by you the buyer, the bank that is financing the first loan, MUST approve this as part of their loan guidelines.  The city's IHA program will not pay for ANY repairs. 
Buyer/applicant must occupy the property as their main residence.  The loan agreement will require that this is mandatory and remains this way throughout the entire duration of owning the home.
2018-2019 Income Limits Adjusted for family size (guidelines are subject to change)


NOTE:  There are MANY different programs available if your income exceeds the below amounts.  Call/text for other program info 310-508-4354

  
Household Size
Income Limit 120% AMI
LA County
1

$58,200

2

$66,500

3

$74,850

4

$83,150

5

$89,800

6

$96,450

7

$103,100

8

$109,750
30 year (minimum)

Conventional loan with NO ADDED MORTGAGE INSURANCE

Fixed-rate loan that doesn't exceed the current market rate - fully amortized

NO Cosigners if not part of the household size number that will be living on the premises AND on title (having ownership interest)

NO interest only loans
NO adjustable rate loans
REPAYMENT OF LOAN (PLEASE READ CAREFULLY)
FULL AND PARTIAL REPAYMENT BACK TO THE CITY'S IHA WITHIN 45 YEARS IF THE FOLLOWING OCCURS
: 
Property is sold
Property is transferred* 
Converted to rental temporary or long-term
Refinanced for reasons OTHER than getting better interest rate or term. 
**Transfer - may possibly get exception if adding a spouse to title, or placing home in trust - NOT GUARANTEED has to be approved.

REPAYMENT SCHEDULE GUIDELINES 
Within first 15 years following the recording of covenants - 100% IHA SECOND LOAN IS DUE - TO BE PAID IMMEDIATELY AND IN FULL
16 yrs - 25 yrs - 75% is due to IHA
26 yrs - 35 yrs - 50% is due to IHA
36 yrs - 45 yrs - 25% is due to IHA
45 years - FULLY FORGIVEN
_____

INGLEWOOD FIRST TIME HOME BUYER 2019 LOTTERY: 
IMPORTANT DEADLINES

APRIL 23, 2019 - APPLICATIONS AVAILABLE ONLINE
JULY 1, 2019 - COMPLETED APPLICATIONS 
by 5pm PST
Inglewood Housing Authority
One West Manchester Blvd 7th Floor, Suite 750
Inglewood, CA 90301
JULY 30, 2019 - LOTTERY DRAWING
2pm PST
Inglewood City Hall
One West Manchester Blvd 7th Floor, Suite 750
Inglewood, CA 90301m
Held during the city council meeting at 2pm
One West Manchester Blvd 9th Floor
Inglewood, CA 90301
*ALWAYS CONSULT LICENSED MORTGAGE LENDING PROFESSIONALS FOR CURRENT RATES AND INGLEWOOD FIRST-TIME HOME BUYER PROGRAM GUIDELINE CHANGES. Call or write to speak to one of our preferred first-time home buyer lenders at 310-508-4354